The Doctrine of Revelation simply states that without God, mankind, in their sinful state, cannot perceive spiritual reality. They cannot know God apart from Him revealing Himself. Jehovah, because of His intense love for His created people, has revealed Himself progressively, through nature, history, prophecy, scripture, miracles, and completely in His Son, Jesus Christ.
The Progress of Revelation
The God of the Bible is One Who reveals Himself to His creation.

Mankind were created with mental and spiritual faculties indicating that it was God's intention that man may know Him.

Since the fall, these mental and spiritual capacities have been dulled so he cannot himself discover God.

In His grace and love, God has given a progressive revelation of Himself to mankind, consummating in the Lord Jesus Christ.

Man can only know God through His Son, Jesus the Anointed One.
Jesus spoke of this teaching when He told His disciples:
All things have been delivered to Me by My Father, and no one knows the Son except the Father. Nor does anyone know the Father except the Son, and the one to whom the Son wills to reveal Him."

Matt 11:27 NKJV
---
The Necessity of Revelation
Man is created in the Image of God
Man is a creature in the image and likeness of God. He is endowed with faculties (will, emotions, intelligence, conscience, a spirit) through which he can contact and know and worship God.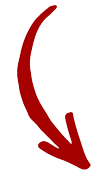 The fall of man rendered him unable to contact God
When mankind fell, so did these faculties. When he partook of the tree of the knowledge of good and evil he fell into a state of spiritual darkness and ignorance. His mind, reasoning and understanding became darkened, and he was alienated from the life of God. He became an enemy of God in his mind by wicked works. (Ref: Ephesians 4:17-18, Colossians 1:21, Genesis 3:1-6)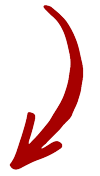 Mankind needs God to make the first move
The fact that man is a created but fallen being indicates his need for revelation. If God does not take the initiative and reveal Himself, it is impossible for man to discover or know God. (Ref: 1 Corinthians 1:21; 2:11-16, Job 11:7)
Consider for moment the fact that God has chosen to reveal Himself to you. You could not reach Him, but in His love He reached out to you, among so many others who do not yet know God, and saved you. What should our personal response to such grace be?